Upgrade now to enjoy VIP service
Roasting PLUS: the advanced/competitive profile all you can use!
Sandbox Smart help you remember more: Mine / History /Share Inbox capacity upgrade!
Easily export History: Turn on the function to exporting History!
PS. Payment will be made in NTD at checkout.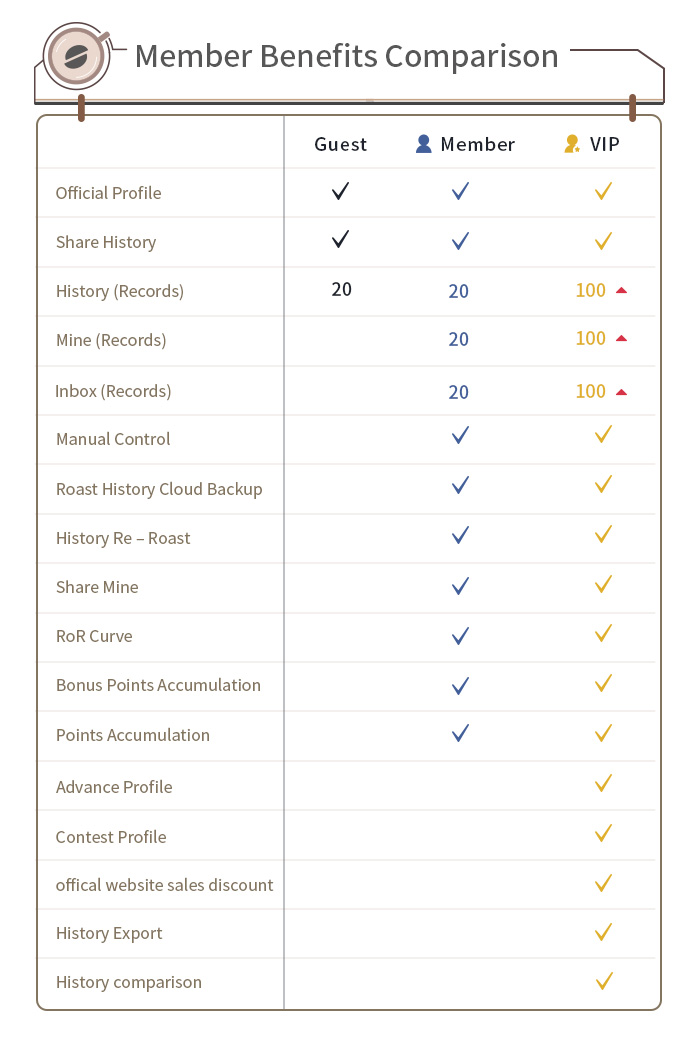 【Precautions】
If you want to cancel the subscription, click [Member Management] from the APP/[Member Management] in the upper right corner of the official website to select [subscription], you can view the current subscription orders, click [View], there is a [Cancel] button inside, click cancel to complete the cancellation subscription.
If the subscription is canceled and the subscription expires, those records of Mine/History/Shared Inbox that had exceeds the general membership limit, will be removed starting from the oldest records. Only the latest records are kept. The removed records will not be able to be retrieved.
Advanced profile and contest profile history cannot use the re-roast function.
The advanced profile and the contest profile can't see the setting value and control point.
Subscriptions billed on a monthly basis may be canceled at any time before your renewal date but are not eligible for a refund. If you cancel your monthly subscription, you will retain access to your Services for the remainder of that month.
During the VIP trial, if you start VIP subscription, you will be charged directly, and the remaining VIP trial period will not be extended. Please pay attention.